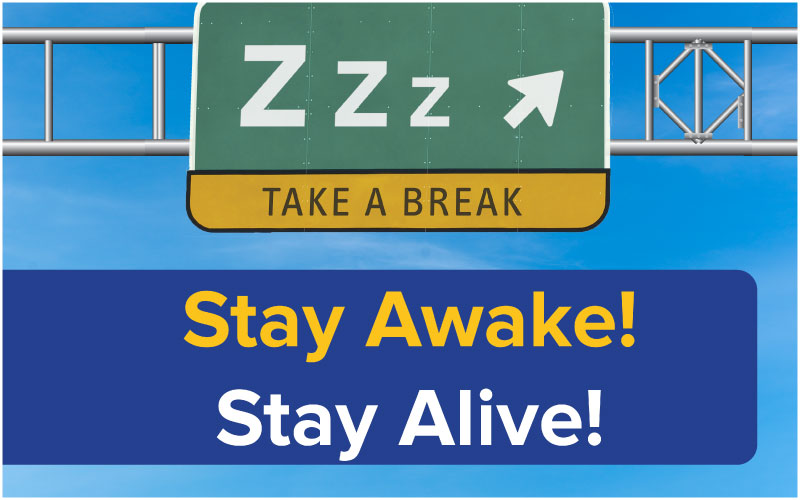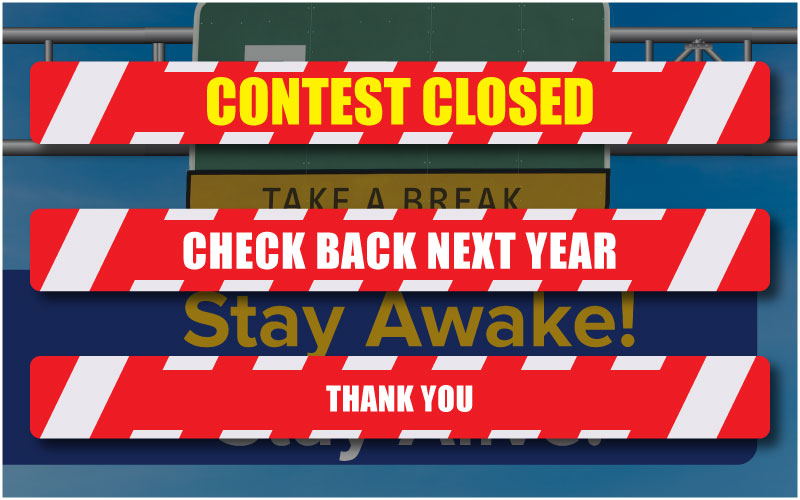 Presented by The National Road Safety Foundation and the NYS Governor's Traffic Safety Committee
Challenge
Create a video Public Service Announcement (PSA) that is exactly 25 seconds about drowsy driving prevention. 
Prize
You could win$2,500.
One (1) second-place winner will receive $1,500 .
One (1) third-place winner will receive $1,000 scholarship.
Why
The PSA goal is to develop a message that will raise awareness and promote positive behavior change on the preventable issue of Drowsy Driving, and potentially save lives.
Entries will be judged on the following criteria:
1. Ability to capture the attention of others.
2. Persuade others to alter driving habits.
3. Your film must resonate with all ages and move them to action.
4. Clarity of message: It must be understandable and well-structured.
5. Creative expression: Put your personal stamp on it.
6. Video should be of good production quality (clear and audible).
7. Students may enter individually and can work with as a team.
Off